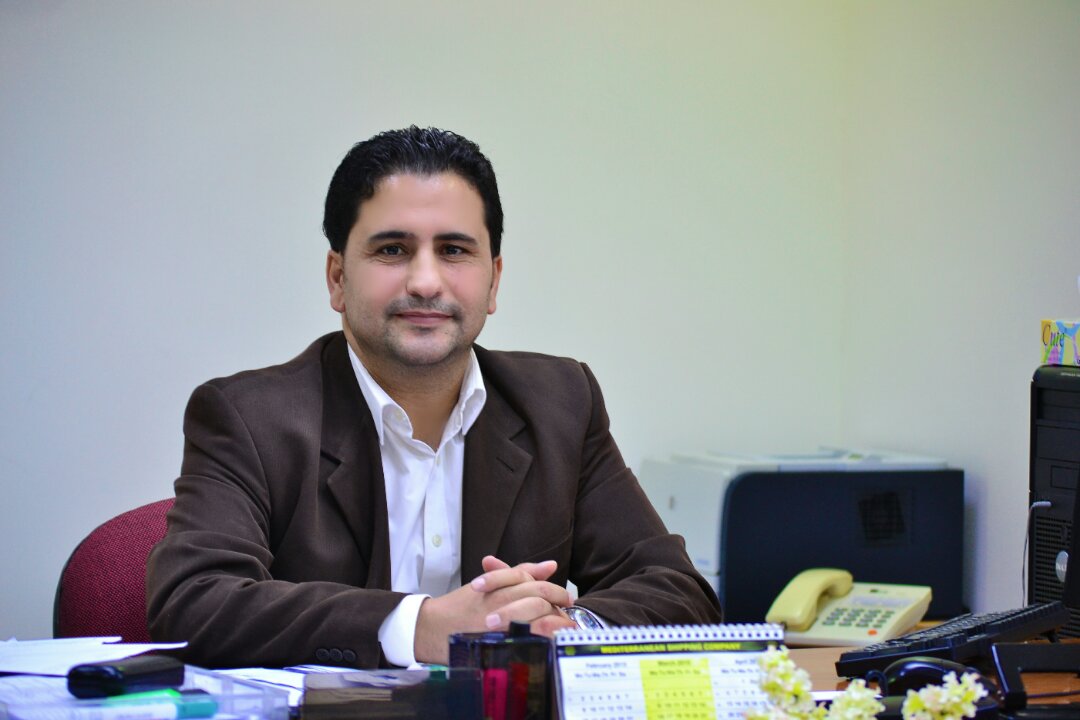 Dr. Yousef Mohammed Jaradat, Chairman
Welcome to the Department of Electrical Engineering /Computer and Communication
Electrical engineering is a broad discipline that encompasses a wide range of activities. A common theme is the use of electrical and electromagnetic signals for the generation, transmission, processing, storage, conversion, and control of information and energy.
Electrical engineering is at the heart of today's exciting changes in technology and integral to their every aspect including development, design, manufacture, operation and management. As an electrical engineer, you will work with other engineers or scientists on emerging technologies. Building on a solid foundation of traditional engineering skills, this program covers many different aspects of computer software and hardware, communications and networks, and allows for more specialized studies in wireless communications and networks, microprocessor-based systems, computer architecture, programming concepts, real-time operating systems, software engineering and robotics. This program provides multiple venues to diverse careers. Currently the B.Sc. degree in Electrical engineering can be obtained in the specialization of Computer and Communications Engineering.
The Department of Computer and Communication Engineering offers the Bachelor of Science (B.Sc.) degree after successfully passing 160 credit hours. Most computer and communication engineering courses have laboratories. During the period of study the students take practical courses in the laboratories of the electrical engineering department. The laboratories included are Circuits and Electronics Laboratory, Microprocessors, Digital Systems and Embedded Systems Laboratory, Communications Laboratory, Signal Processing Laboratory and Computer Laboratory.
Program Educational Objectives
| | |
| --- | --- |
| 1. | Apply the knowledge in communications and computer engineering fundamentals, mathematics, and computing to solve a wide range of technical problems. |
| 2. | Have the ability to interact with others as leaders and team members. |
| 3. | Ability to continue their education in communications and computer or any other lifelong learning program. |
| 4. | Attain a high level of professionalism and ethical responsibilities. |
Programs Offered By The Department:
Program Name: Bachelor's program in Computer and Communication Engineering
Program outcomes:
a) An ability to apply knowledge of mathematics, science and engineering.
b) An ability to design and conduct experiments, as well as to analyze and interpret data.
c) An ability to design a system, component, or process to meet desired needs.
d) An ability to function in teams.
e) An ability to identify, formulate and solve engineering problems.
f) An understanding of professional and ethical responsibility.
g) An ability to communicate effectively.
h) A broad education necessary to understand the impact of electrical engineering solutions in a global and societal context.
i) A recognition of the need for an ability to engage in life-long learning.
j) A knowledge of contemporary issues.
k) An ability to use the techniques, skills and modern engineering tools necessary for engineering practice.
Departme

nt Council:
| | | | |
| --- | --- | --- | --- |
| No | Name | Rank | Position |
| 1 | Dr. Ismael Jannoud | Associate Professor | member |
| 2 | Dr. Yousef Jaradat | Assistant Professor | Member / Chairman |
| 3 | Dr. Saleh Al-Jazzar | Assistant Professor | Member |
| 4 | Mohammad Masoud | Assistant Prof | Member |
| 5 | Esraa Bashayreh | Instructor | Member |
Academic Staff
No
Name
Specialization

Rank

Short C.V.

Detailed C.V.

1

Dr. Ismael Jannoud

Communication and Electronics Engineering

Associate Professor

2

Dr. Yousef Jaradat

Electrical Engineering

Assistant Professor – Head of Department

3

Dr.Saleh Al-Jazzar

Communication

Engineering

Assistant Professor

4

Esraa Bashayreh

Wireless Communication Engineering

Instructor

5

Dr. Mohammad Massoud

Computer and Communication

Assistant Professor