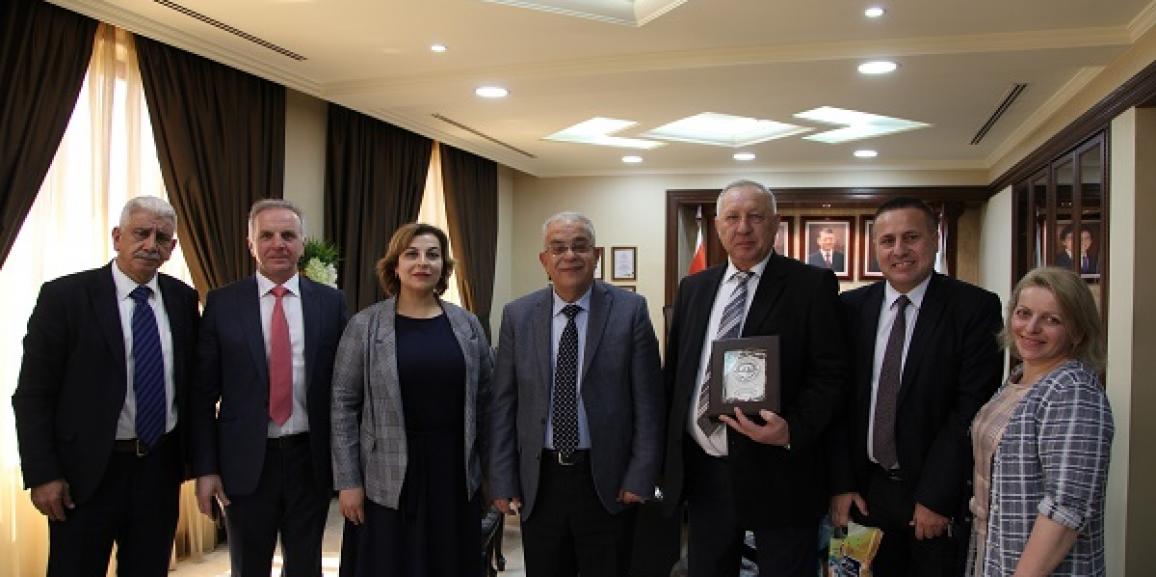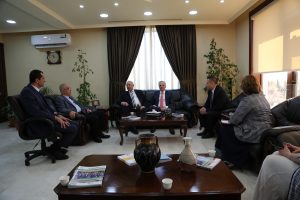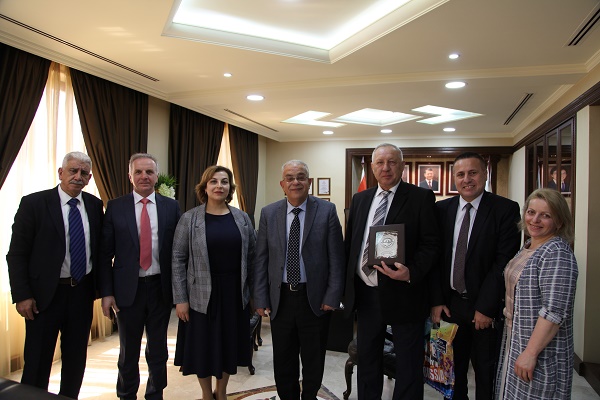 The President of Jordan's Al-Zaytoonah University, Dr. Turki Obeidat, discussed with the President of the Russian Astrakhan State Medical University, Dr. Khalil Qlimzianov, ways to enhance cooperation between the two universities in the field of pharmaceutical sciences.
Obidat said that the university is moving towards applied and technological sciences, where about 70% of the university students study in medical, engineering and technological specialties, in addition to the university's tendency towards integrated education where 30% of the subjects are taught electronically, and that an e-learning center has recently been developed.
The agreement was signed in the presence of of Pr. Ali Al Dahoud; the director of Foreign relation Office, Pr. Tareq El Qurim; Dean of Pharmacy, and Pr. Amjad Abo Zraq.