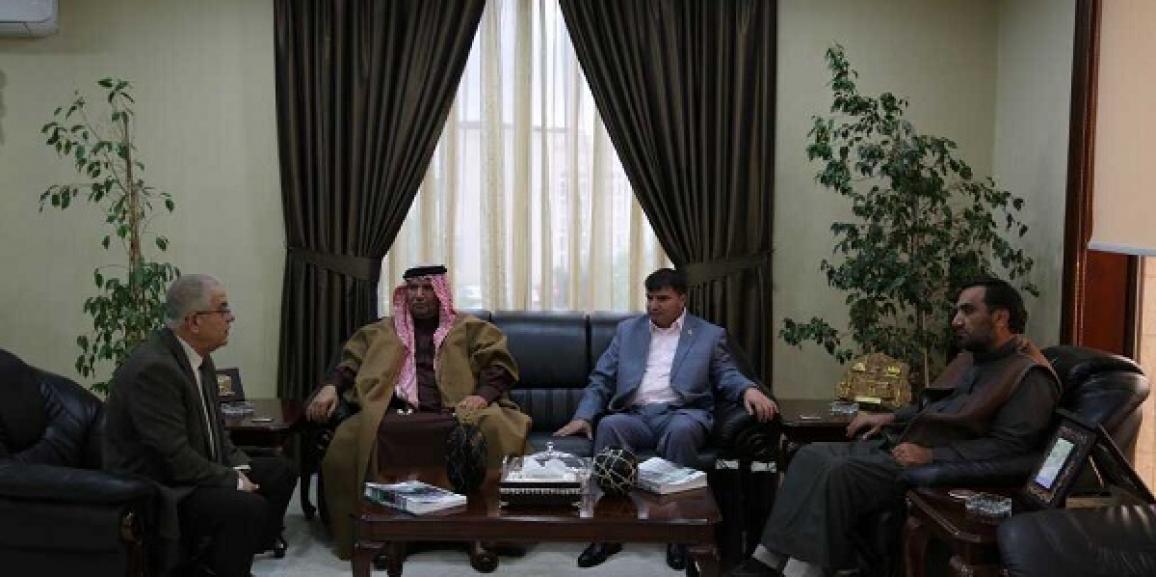 The President of Al-Zaytoonah University of Jordan, Professor Turki Obaidat, met  the president of Al-Ahd wa Al-Wala Charity Mr. Ahmed Abu Al- Failat  to discuss the cooperation mechanism of helping families in need, in the "Warm Winter" campaign.
Obaidat stressed that Al-Zaytoonah University of Jordan is one of the national institutions that contribute to community services. He also pointed out the significance of meeting the needs of people through civil society institutions which contributes to families in need especially during winter.
Abu Al-Failat elaborated that this charity implements aids campaigns in coordination with the Ministry of Social Development to meet the needs and requirements of families in need in Ma'an Governorate.