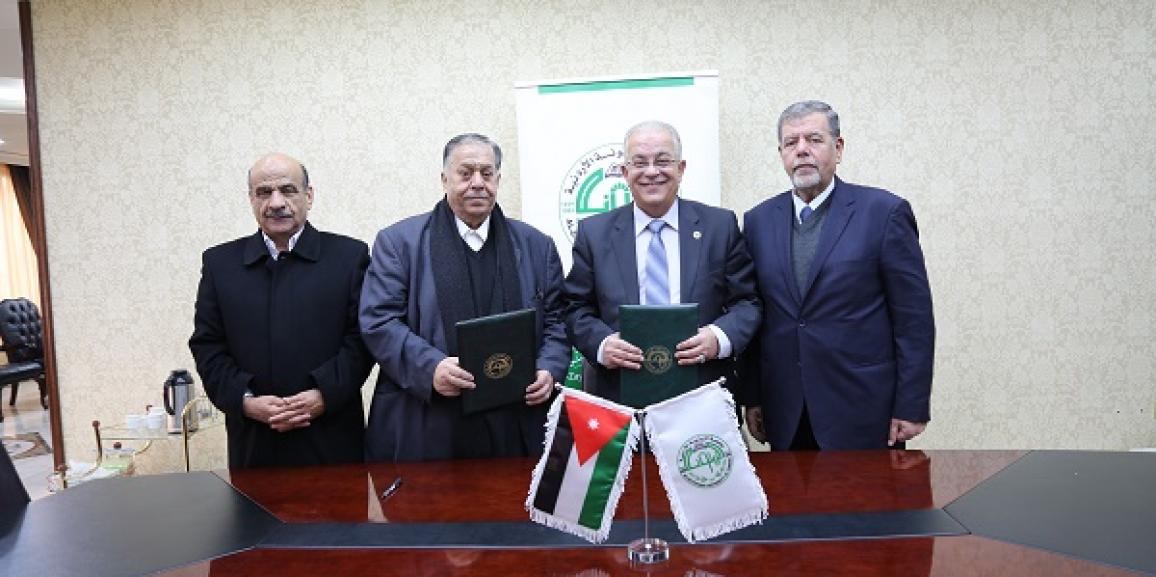 The President of Al-Zaytoonah University of Jordan, Professor Turki Obaidat, signed a memorandum of understanding with Founder and President of Jama'et Amman, Bilal Tal that aims at enhancing the collaboration to serve national issues through scientific approach, in the presence of Mr. Khaled Abu-Zaid and Dr. Omar Al-Reemawi.
The MOE  included preservation of  national culture within the humanitarian, Islamic and Arabic content, to disseminate and develop, combat manifestations of intolerance and  extremism, disseminate and develop culture of dialogue and coexistence, create sustainable development in all fields, focus on  constructing a national  educational system, sophisticated and balanced and accelerate economic and social development.
The University will collaborate with The Group, in order to use humans potential in implementing programs, plans and strategies,, support both parties with studies, research and relevant documents,  strengthen the citizenship concept by conducting seminars, conferences and workshops, strengthen the dialogue and coexistence concepts among young people, launch initiatives to rectify  social misconceptions particularly  tribalism, tribal and regional affiliations, as well as launch outreach activities to enhance rule of law, national respect, figures and institutions.