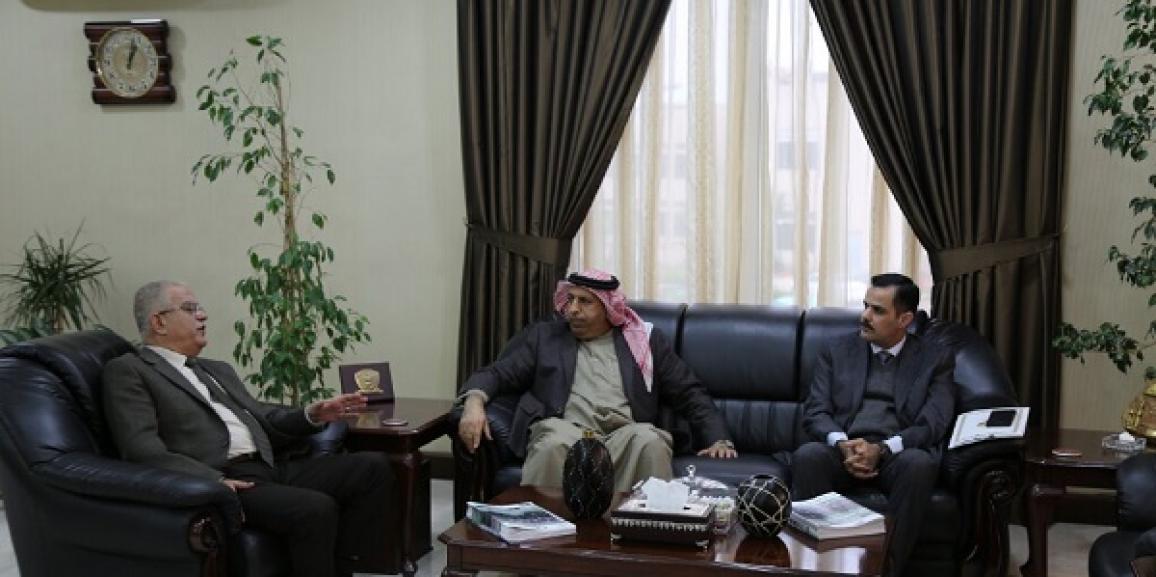 Al-Zaytoonah University of Jordan President Professor Turki Obaidat received Qatari Cultural Attaché Hamad Bin Abdullah Al-Mahmoud Al Shareef to explore further academic cooperation between the two parties.
Obaidat pointed out that due to the academic reputation achieved by the university, the percentage of foreign students has reached to 28% from 30 different Arab and foreign nationalities. He added that the university ensures the coherence of the student body and ensures that the same academic standards on students of different nationalities are equally implemented.
On his part, Al Shareef stressed on the prestigious academic reputation that the university seeks to maintain and improve. He also stressed the importance of opening up prospects of corporations between the two parties.
The meeting was attended by Dr. Ala'a Tawaha from the Qatari Cultural Attaché and director of Admission and Registration Department Mr. Ahmmed Juma'a.