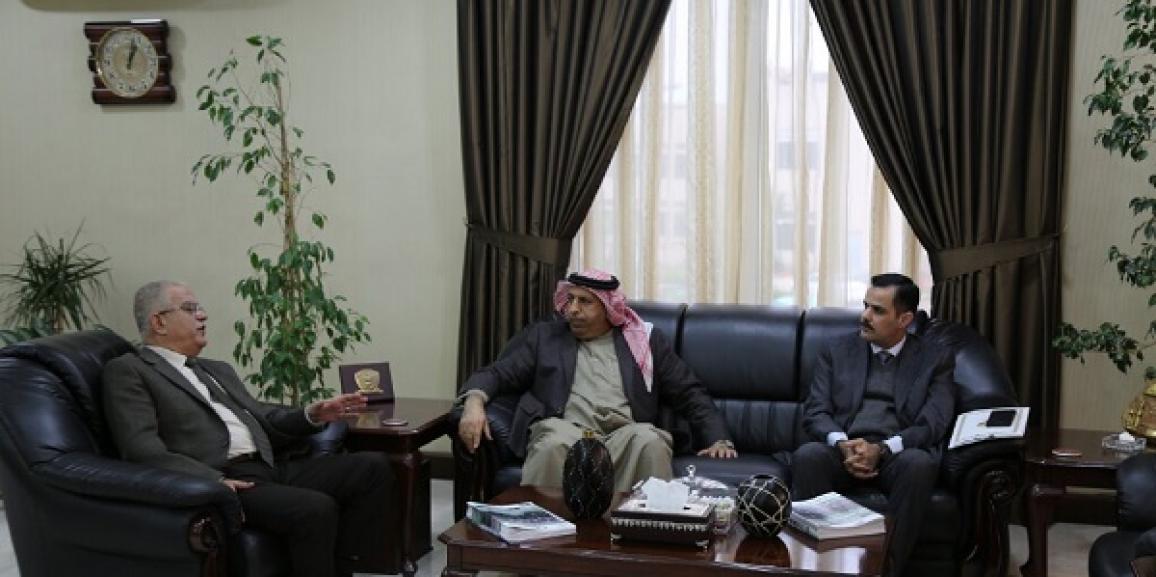 Al-Zaytoonah University of Jordan President, Professor Turki Obaidat received Qatari Military Attaché, Brigadier General Shafi Mohammed Saud Al-Shafi, , to explore further academic cooperation between the two parties.
Obaidat pointed out that the university represents a national success story, that seeks competitiveness and sustainability. He added that the student is the core asset of the teaching and learning processes. The university also, focuses on the graduate quality and ensures the coherence of the student body which consists of 30 different Arab and foreign nationalities, and does not differentiate between students but takes into consideration their circumstances.
On his part, Al-Shafi, stressed on the solid reputation of the university. He also stressed the importance of opening up prospects of corporations between the two parties.
The meeting was attended by Dr. Ala'a Tawaha on the part of the Qatari Cultural Attaché and director of Admission and Registration Department Mr. Ahmmed Juma'a