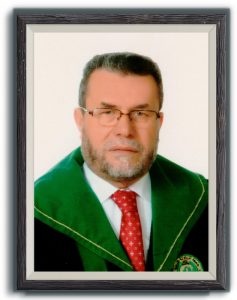 Prof. Abdelfatah Aref Tamimi
Dear Readers, Dear Students,
It is our pleasure to present to you the new site of the Faculty of Science and Information Technology. The site has undergone a radical facelift and upgrading to deal with the most recent developments in the Faculty's academic, scientific and cultural performance. The newly updated site goes hand in hand with a package of achievements in which the staff members take pride. These include, among others, the opening of two new academic departments, with a continuing goal of meeting the growing need of society for specialization in the field of computing and information technology. The issue of quality assurance has been given priority as part of the updating and modernization of the performance of the Faculty, its teaching staff, and administrative personnel. This is bound to reflect positively on the scientific and academic performance of the Faculty as a whole.
Dear Students,
We hope this site provides you with guidance and acquaints you with Faculty facilities, activities, scientific departments, and teaching staff. In this site, you can also find the accredited study plans for all seven academic departments and the academic guidance plan for each specialization. We call upon you to contribute to utilizing and enhancing the potentials of this Faculty which has been set up primarily for you.
Formore Information call us :
Tel: 

(+962) 6 4291511 Ext.335

Fax:

(+962) 6 4291432

P.O.Box:

130 Amman -11733 -Jordan

E-mail:

 drtamimi@zuj.edu.jo