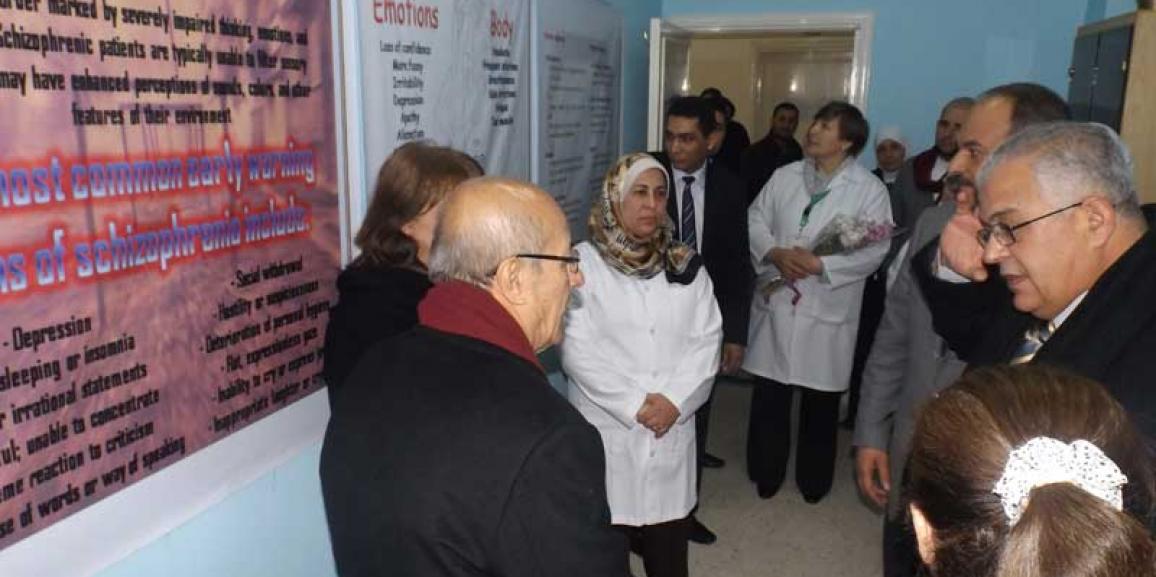 Under the patronage of the President of the university, Dr.Rushdi Hassan, the Faculty of Nursing opened a clinic for Psychological counseling.
The dean of the faculty, Dr. Khalid Hassam, declared that the aim of establishing a psychological counseling clinic is to help the students to cope successfully with the challenges and stresses of everyday life and to help them to reach their academic goals.
He also said that the clinic will be supervised by a professional and highly qualified professor, who has a long and rich experience in the field of psychological counseling.