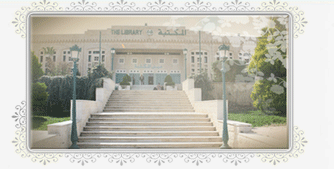 Believing in the library importance in the university, to support of the educational and scientific research for students, faculty members and community at all. Thus the university is keen to build and provide the library with various collections of information resources such as books, references and periodicals, and the different electronic resources. and equipped with computers, and modern Internet services which available for users from in and out the university, alike.
The library pleased to welcome visitors and beneficiaries. with the abide with the instructions and library guidelines set forth, that put originally to guide the researchers and students on how to use the library and to develop their skills in accessing and reaching the information they are seeking for.

We welcome you in Al-Zaytoonah Library.