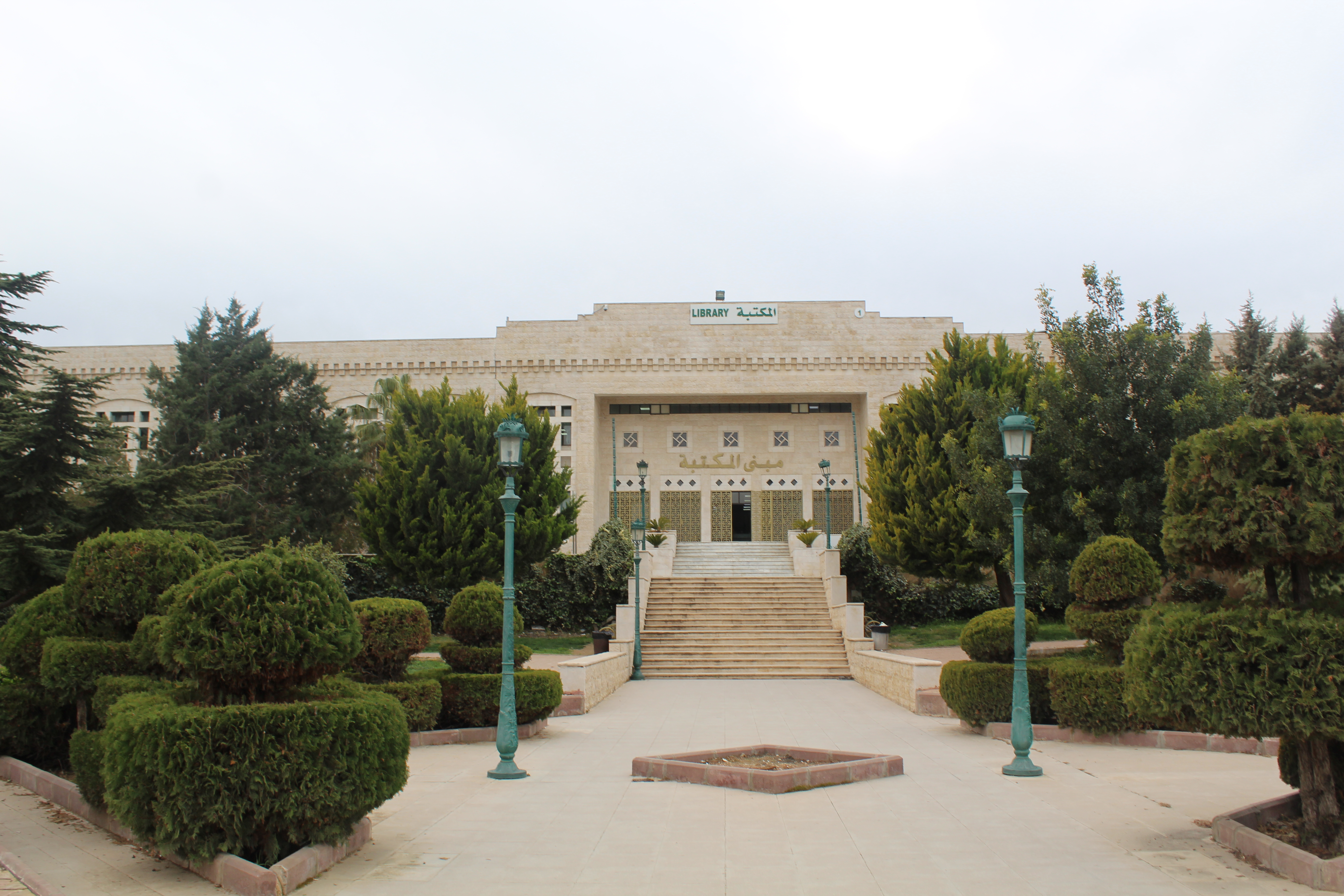 The library at Al-Zaytoonah University of Jordan was constructed at the beginning university establishment in 1993, and moved to its permanent building in 1996. The building consists of three stories of total area (5400 m ²) with capacity to accommodate about (1500) seat. A branch of area (1000m2) was added during July 2003, at the Faculty of Science and Information technology. For keeping up with the rapid development in library collections, and increase of number of students, it was imperative that the library must expand and therefore, an annex of area (2000m2) was constructed by the end of 2005, to have a library of gross area (7225m ²).
Library                                    
The library has been recognized to be crucially important in support of the educational and scientific research for students, faculty members and the community at large. The university is keen to build and provide its library with various sources of information such as  books, references and periodicals in print and online forms, through the subscription with a number of databases, optical disks CDs, and providing computers with modern Internet services that are made available for use by students and faculty members, alike.
The library, welcomes visitors  from inside and outside the university and reminds that all visitors should comply with instructions and guidelines set forth, that were put in the first place to originally guide the researchers and students on how to use the library consciously to develop their skills of access and reaching the information and research they are seeking for.