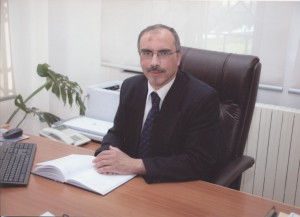 | | |
| --- | --- |
| Director | Engineer Aktham Oran |
|  Extension |  508 |
|  Email | |
Holds a civil engineering from the University of Baghdad in 1981, and worked in the public sector, and got a lot of high-level positions in it, mostly in the field of planning and Development and training projects and rehabilitation of human resources, and participated in numerous courses and expedition and workshops.
At the date of 1/8/2010, Started his Duties as director of the Center for Studies and consulting and community service, at AlZaytoonah University of Jordan. at the date of 3/1/2011 Start his Duties as a director of the program (ICDL) at AlZaytoonah University of Jordan.