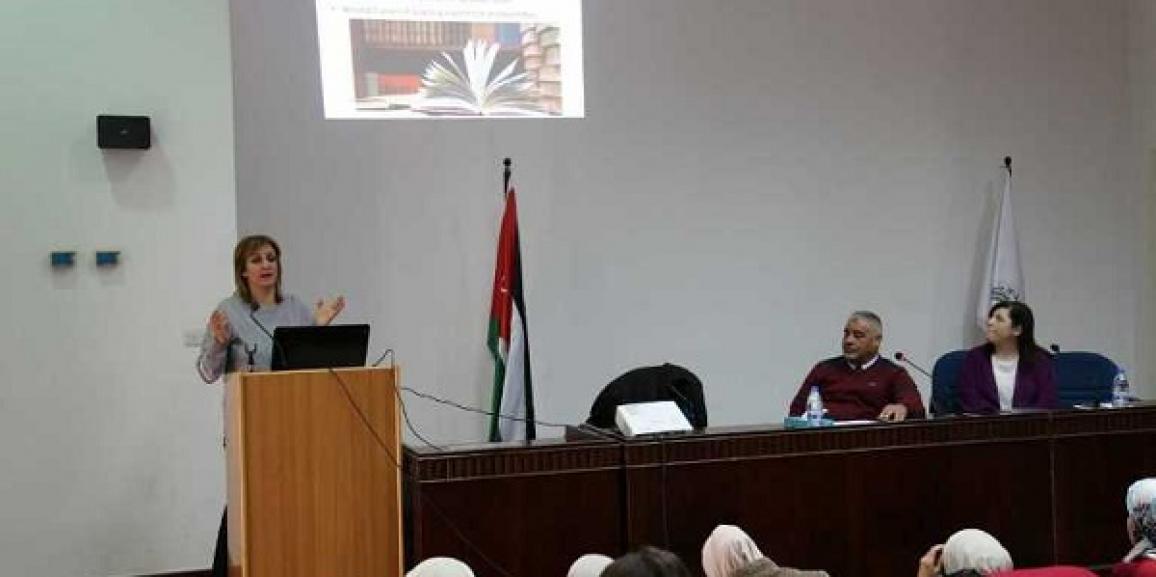 The Deanship of Scientific Research and Graduate Studies at Al-Zaytoonah University of Jordan organized a briefing lecture on Fulbright Program, which addressed university students and faculty members.
During the seminar, delivered by Ms. Rana Al- Anani, the Program Officer at Fulbright, Professor Turki Obaidat, the University President, pointed out that Fulbright Program is one of the distinguished and successful programs that provide study opportunities for faculty members and distinguished students.
Al-Anani, elaborated during the lecture that the Fulbright Scholarship Program contributed to providing opportunities for postgraduates and faculty members to conduct their researches in the United States of America.
She also went through the application mechanism, due dates and required conditions applicable to this scholarship, noting that there is still an opportunity for students who would like to resume their postgraduate studies (Masters) within the program.
At the end of the lecture, which was attended by faculty members and students, Dr. Suhair Sinokrot, from the Faculty of Pharmacy shared her experience of the program when she got her Fulbright Scholarship at Berkeley University in the United States of America.