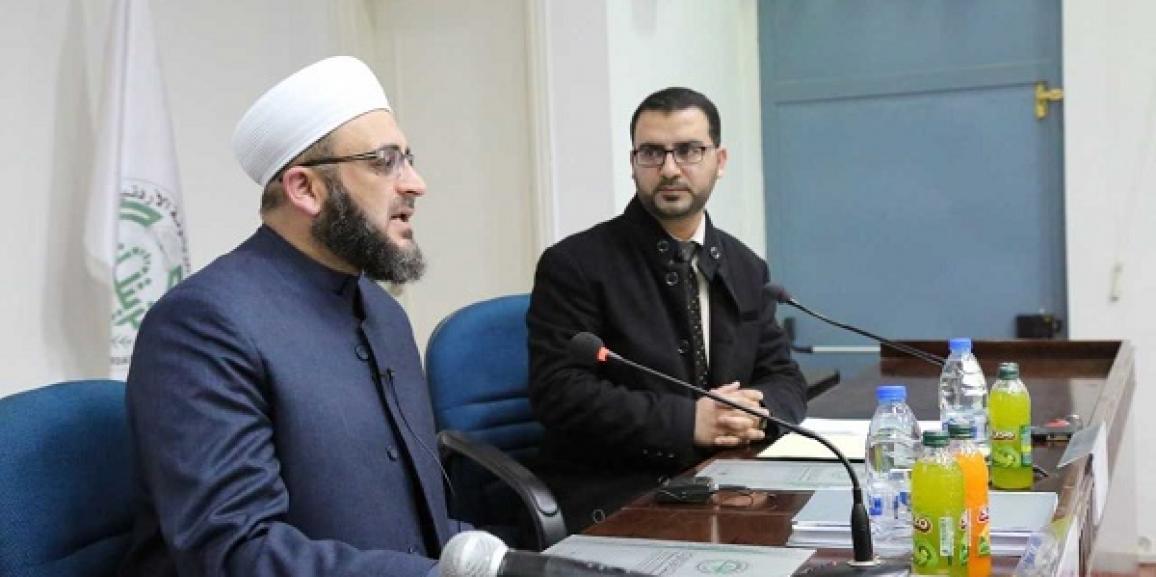 Al-Zaytoonah University of Jordan hosted the Director of Al-Maarij Institute, Dr. Taleb Abu -Sneineh to deliver a lecture to celebrate the Birth anniversary of the Prophet Mohammed entitled "You are of a Sublime Moral Character".
Abu -Sneineh elaborated that celebrating the Birth anniversary of the Prophet Mohammed is an occasion to renew commitment, loyalty and belonging to our Prophet, pbuh,  as well as to follow his morals and characteristics in order to rectify humanity morals.
He stressed on the significance of following in the footsteps of The Prophet's  morality when dealing with social media, by not tracing other people's flaws and deficiencies, or violating the privacy of individuals,  such as exchanging maledictions, spreading rumors and restrain unreliable news.
This lecture is one of "Rabye Almuhabiyn" initiative organized by Al-Maarij Institute for Sharia Studies. At the end of the celebration, Al-Salam Choir chanted religious songs to mark this holy occasion.