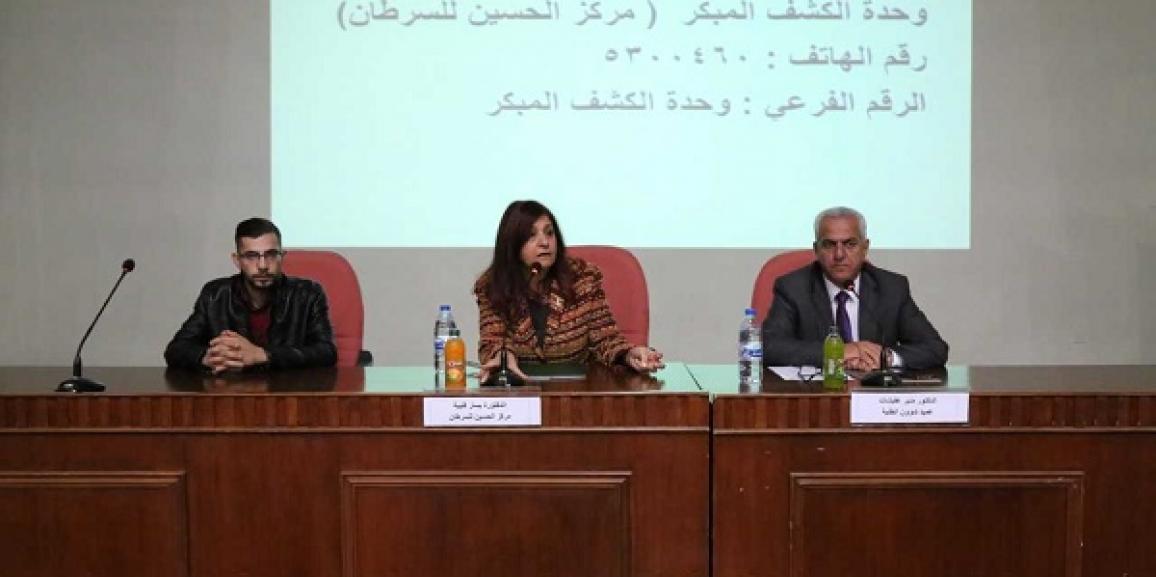 The Deanship of Student Affairs at Al- Zaytoonah University of Jordan organized a lecture to raise awareness on Cancer, presented by Dr. Yasar Kutaybah from King Hussein Cancer Center.
Kutaybah explained the importance of early detection of the disease which facilitates treatment and increases the chances of recovery. She also stressed on the importance of Cancer examination in treatment, which are almost free of charge to encourage people to benefit from them.
Moreover, the lecture included a statement entitled " My Strength and Cancer" by a cancer survivor Ramez Hani, a student, who talked about his experience with this disease, and the importance of determination and will in defeating  pity looks. He also he ensured that things improve when one becomes cancer free after full recovery.