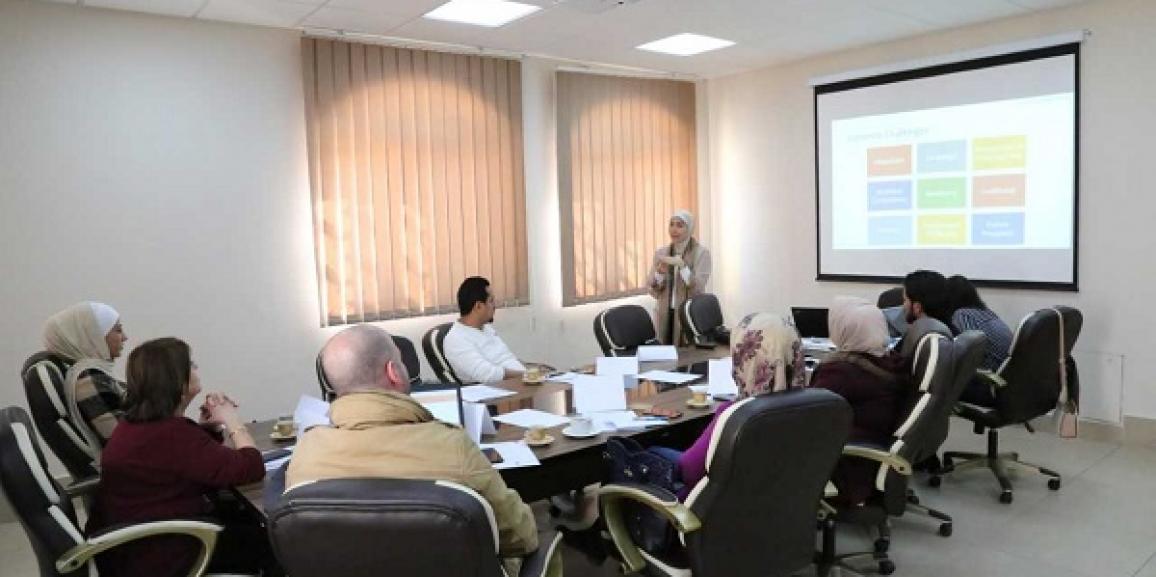 Al-Zaytoonah University of Jordan hosted the seventh training course of the management team of Foreign Student Division R-SOS, entitled "Developing Non- Academic Staff members" held under the supervision of Mediterranean Universities Union (UNIMED). Participants from Al Yarmouk University, Al-Zaraqa University and Al- Zaytoonah University took part in the training.
The training course, in which Dr. Hanaa Ghali, from The American University of Beirut, focused on   the role of ministries and regional legislations, the A26 backpack, as well as the human rights tool, which includes: managing student credentials, college counseling, career guidance and peer to peer mentoring, strategic planning for integration of refugee students and understanding academic freedom.
The training course which targets universities staff members, aims to provide the required serveries for refugee students by building their knowledge, life and linguistic capacities.
It is noteworthy that this course comes as a part of local training session's series which started last February. These sessions focus on training the team responsible for supporting and educating refugees of (RESCUE) project, funded by the European Union (EU).