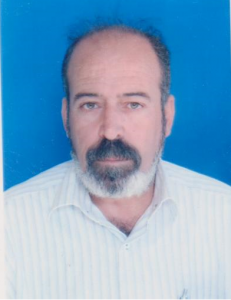 Dr .Feras  Mohd  Al-Azzeh
Chair of Accreditation and Quality Assurance Office
Welcome you in the Accreditation and Quality Assurance Office (AQAO)
Dear visitors,
Welcome you in AQAO website in Al-Zaytoonah University of Jordan (ZUJ)
The AQAO was established in 1st April 2014 to continue the ZUJ approach in QA trajectory which was started in 2010. The key strategic role of the AQAO is to guide the university to achieve its vision and mission in the domain of education, scientific research and community services.
We summarize our office duties by: appraising and developing the competencies of the faculty members, and staff in all of ZUJ entities, setting plans and activities for rooting and disseminating the QA culture inside the campus, set required procedures and tools to build and implement an effective QA system.
The AQAO acts as an internal auditor that appraise the performance of all university entities against predetermined scientific criteria.
The AQAO plays an important role in document, keep records, prevent, and treat all processes, procedures and activities in the university. In addition to that, the office performs a group of periodical studies, participate in set strategic and developmental plans and detect all human and non-human resources required to achieve the ZUJ vision.

On our website, we are pleased to receive any inquiries and answer them.
Director of the Office of Accreditation Continuity of Quality
Dr. Firas Al-Azza

Tel: +962-6-4291511     Ext: 388
Mobile:  +962-797869366
Fax:  +962-6-4291432
PO.Box: 130 Amman  11733 Jordan
Email:   drferas@zuj.edu.jo  &  qa@zuj.edu.jo