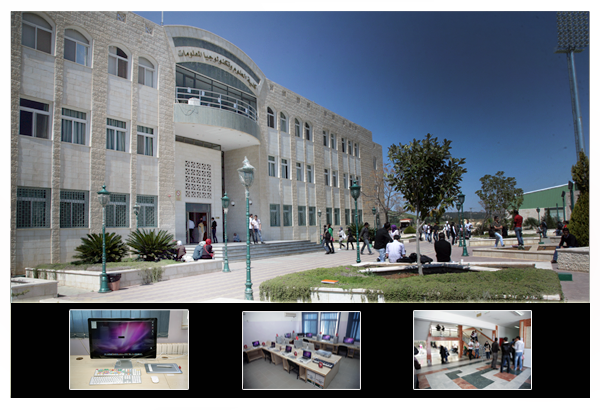 Vision:
Towards a competitive Faculty in the academic programs of science and information technology, scientific research, and community service.
Mission:
Fulfilling the needs of the labor market of professionals and qualified technical expertise, capable of development and innovation in science and information technology programs, directing the scientific research process to serve the local and regional community, developing teaching and learning methods, focusing on the priorities of national scientific research, selecting qualified and experienced academic personnel, and implementing competitiveness and quality assurance standards.
Objectives:
Completion of the annual plan of the Faculty according to the periodic review methodology and continuously improving it in accordance with the Faculty's vision and mission.
Enhancing and activating the role of the departmental councils and the Faculty Council, monitoring the level of their performances and the effectiveness of their decisions, and ensuring their integrity and transparency.
Focusing on the establishment of academic programs that keep up with the developments in science and information technology, the continuous development of study plans, and the adoption of modern teaching methods to suit the requirements of the labor market.
Directing support to applied scientific research towards the national priorities in the fields of science and information technology and focusing on creativity, leadership, and innovation.
Utilizing financial and material resources, qualifying personnel, and providing distinguished leaders to develop a nurturing environment for all activities of the Faculty.
Continuous improvement of student services provided to the students of the Faculty, raising their level of competitiveness in the labor market, and activating the role of student clubs and communication mechanisms with graduate students.
Promoting community responsibility to contribute to the sustainable development of the field of science and information technology, and optimizing cooperation and partnerships internally and externally.
Seeking quality assurance certificates locally and internationally for science and information technology programs.
Faculty Values :
National identity.
Leadership and teamwork.
Integrity and transparency.
Justice and equal opportunities.
Continuous learning.
Respect for the other opinion and cultural pluralism.