The College of Law holds a meeting with its graduates at Al-Zaytoonah University in Jordan.

The College of Law at Al-Zaytoonah University in Jordan organized a meeting with its graduates in the presence of the Dean of the College, Dr. Mohammed Ghazawi, the faculty and administrative staff, and the alumni from previous years.
Dr. Mohammed Ghazawi emphasized that since its establishment, the College of Law has been striving to enhance the efficiency of academic methods in research, teaching, and training, while achieving the highest levels of compatibility with international and local quality standards. He expressed his pride in the graduates and their reputation and competence, adding that the feedback from the alumni contributes to the development and improvement of the college's performance, allowing it to remain one of the leading law colleges at the national and regional levels.
The meeting included presentations of success stories and experiences shared by former graduates, as well as an extensive discussion between the alumni and the faculty members regarding suggestions that contribute to the development of the educational outcomes in the college.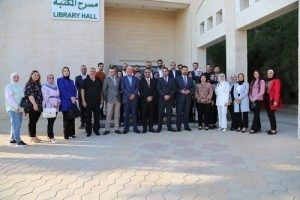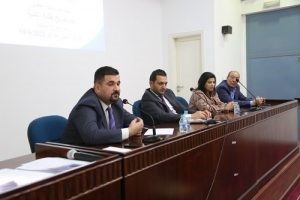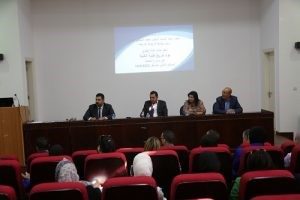 Al-Zaytoonah University in Jordan discusses a number of master's theses by students of the College of Law remotely
Several master's theses were discussed by students of the College of Law "remotely."
Student Bandar Abdulmahdi Hamoud Al-Maayeh discussed a master's thesis titled "The Formal Nullity Defense in Administrative Court According to the Jordanian Administrative Judiciary Law."
Student Sami Khalaf Ali Al-Raqad discussed a master's thesis titled "Special Criminal Protection in the Field of Information Technology."
Student Nadine Abdullah Mohammed Al-Kaswani discussed a master's thesis titled "Legal Adaptation of Human Organ Sales and Donation."
Student Mohannad Hani Mufleh Al-Omari discussed a master's thesis titled "Arbitration in Maritime Trade Disputes and the Attitude of Jordanian Legislation and Judiciary towards it."
Student Musab Abdullah Odeh Al-Sarhaid discussed a master's thesis titled "The Role of the Public Prosecution in Weighing Environmental Issues."
Student Hanin Youssef Ghadban Jabr discussed a master's thesis titled "Pretrial Detention and Its Alternatives: A Comparative Study."
Student Bakr Emad Awad Suleiman discussed a master's thesis titled "Insurance against Environmental Damages in Jordanian Law."