Overview of the Quality Assurance Faculty Office: 
The quality assurance faculty office was established concurrently with the launch of the quality assurance policy adopted by the University at the beginning of 2010. The office was prepared and equipped with the required communication equipment and tools of maintenance and processing, and linked with the internal University network, to become a key center of documenting and preserving quality assurance files at the faculty. The manager of the office was selected to be an instructor who was distinguished with his actions and contributions. This office provides the link between the committee in charge of the quality assurance file at the faculty and its components of academic departments, administrative boards, committees of the faculty and departments, and all employees. The office oversees the quality assurance file at the faculty through the maintenance of documents and procedures, which it issues and distributes to everyone involved, each according to his/her specialty and work area.
Duties of the Manager of the Quality Assurance Faculty Office: 
Preparing the quality manual of the faculty, in addition to preparing the procedures and forms of quality assurance and their documentation, and working on distributing them to all employees of the faculty, and continuously working on their improvement and upgrading.
Overseeing the appropriate use of procedures and forms, and assuring the effectiveness of procedures, efficient performance, and quality of outcomes at the faculty. Performing routine periodic auditing of all employees, boards, administrations, and committees.

Performing internal auditing of the components of the faculty and its employees to reveal cases of inconsistency and to work on removing them.

Actively participating in the meetings of the quality assurance committee at the faculty, documenting its meetings, following-up its decisions, and submitting periodic reports to it.

Actively participating in the meetings of the executive committee of academic quality assurance at the University, receiving its instructions and guidelines, and submitting periodic reports to it. Cooperating with it in keeping up with the execution of systems, regulations, and quality standards applied at the University, and adhering to all of its guidelines, decisions, and work regulations.

Working on the propagation of quality culture, only in the University and the faculty, through periodic meetings, seminars, and studies, and participating in workshops and meetings dedicated to quality at the University and outside.

Supervising and overseeing all posters, flyers, and brochures intended to announce the adoption of quality assurance at the faculty, and ensuring the clear and visible display of the faculty's vision, mission, and goals to all employees and students.




Continuously and periodically working on surveying the opinions of experts, employees, instructors and students at the faculty  and segments of the local community on the procedures and on the curricular, scientific, and extracurricular activities conducted at the faculty.
 

The Manager of the Quality Assurance Faculty Office:  
         Dr. Fuad Ali El-Qirem / Jordanian Citizen, employed at the University since 2009 
Specialty:Human Computer Interaction
Department:Software Engineering
Started management of the quality assurance faculty office on 10/2/2010 :
Member of the executive committee of quality assurance / academically

Member of the quality assurance committee at the faculty

Faculty board member since 2010
To contact us: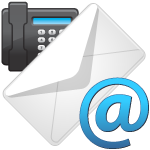 Quality assurance office address: Al-Zaytoonah University of Jordan / Faculty of Science and Information Technology / Building No.: 9, Office No.:319, Third Floor.

   Ext. 446

E-mail: fouad.q@zuj.edu.jo
Quality assurance office at faculty of Science and information Technology
2015/2016
| | | |
| --- | --- | --- |
| | Quality assurance committee |  Faculty |
|  1 |  Dr. FUAD ALI ELQIREM |  Chairman |
| 2 |  Dr. NOOH ADEL BANY MOHAMMAD |  Member |
| 3 |  Dr. Bilal Hani Hawashin | Member |
| 4 |  Dr. Khalid Mohammad Jaber  | Member |
| 5 |  Dr. Khalid Abdul –fattah Farhan | Member |
| 6 |  Dr. Feras hamed Altarawneh | Member |
| 7 |  Dr. Shadi MahoMOD AL-Zubi | Member |
| 8 |  Dr .Omaima nazar AL-ALLAF | Member |
| 9 | M. WASEEM Abed Alqader Almasha'leh | Member |